The Big, Easy New Orleans Golf Trip
By Vic Williams
A trip to New Orleans for any reason - business, pleasure or a combination - is like negotiating the best risk-reward par-5 you've ever played.

Do I go that direction and play it safe?

Do I aim that way and open myself up to delicious trouble?

Do I let one of my buddies take the lead and follow him down the fairway of possibilities, or, yeah, into the rough?

No matter how many times you tee it up on that hole or visit this town, there's something new to savor and sock away in your memory's hall of fame.

New Orleans is a small city with America's biggest heart. It's got gobs of local pride - a deep blood bond with history mixed with a relentless look-to-the-future spirit - and brews up a unique mix of Southern propriety with anything-goes abandon.

Events drive the visitors' narrative. While Mardi Gras is the city's calling-card celebration, casting a colorful spell over late winter whose essence lasts throughout the year, myriad other sporting, musical and food festivals fill up the calendar. The French Quarter is there every day (and, crucially, every long, neon-lit night). The Lower Garden District beguiles in the swelter of summer and in the glow of the holidays. The restaurants - some 1,100 of them - conjure the nation's best cuisine day-in and night-out.

All these things appeal to golfers, too.

While New Orleans isn't a top-of-mind destination in terms of sheer number of courses, it clearly ranks at the top for off-course fun, quality of lodging and dining, rich local culture and friendly, welcoming attitude.

The Big Easy is also ground zero for launching a journey along a food, drink, music, gaming fishing or whatever-themed Louisiana Golf Trail, the state's new initiative for raising its golf travel profile.

So, let's pick our Crescent City line and take dead aim.


WHERE TO PLAY
TPC Louisiana
- Before Pete Dye's only Louisiana design hosted the PGA Tour's Zurich Invitational, it looked a lot like the rest of this part of the state. Basically, it was a swamp. But Dye did his legendary thing and turned the dead-flat terrain into a terrific ride.
From the very first tee shot on the straightaway first hole, it's pure Pete (with some input from a couple PGA Tour vets, in keeping with the TPC model. Bunkers range from sprawling to frying pan-sized, but are never extraneous or out of place. As with his most well-known work at Sawgrass and PGA West, he masterfully places mounds that fool the eye - aiming away from them usually leaves a slighter landing area, but then you've got a cleaner shot at the pin. The greens are inviting but subtly contoured to repel the ball if you're not on the proper level.
Dye dials up the drama as the round plays out, with plenty of forced carries over and around water, well-placed lone trees pinching driving lanes, and serpentine par 5s that ask you to work the ball. Halfway through the back nine, starting with No. 13s - a gotta-go-for-it par 4 - the make-or-break stretch starts. No. 16 only plays 355 yards from the tips but there's water deadaway if you bust one too far, and no real bailout left or right. Holes 17 is a classic Dye green-on-a-cliff par 3, and 18 is a cool par 5-finisher with water up the entire right side, a couple of pencil-thin bunkers between it and the fairway, a layup zone left with bunkers and mounds lurking beyond - and a narrow but tempting chute toward the green that big hitters can't resist. Birdie or bogey? Pete gives you a stark choice.
TPC Louisiana is only 20 minutes or so from downtown and has all the Tour-style extras - spacious clubhouse and grill, solid locker room and practice facilities. Public daily fee rates start at $89.
More Information:
www.tpc.com/louisiana
Bayou Oaks at City Park
- Located a few miles north of the French Quarter America's largest public park (yes, even bigger than Central Park in New York) also serves up one of the best pure munis in the South. The original East and West courses on this site, which dated back decades - the original nine holes debuted in 1902 - gave way to the full-length South Course, which in turn got a 2017 overhaul from architects Rees Jones and Greg Muirhead. It's flat and wide-open but by no means a pushover - in fact, it's a fine test that attracts celebs and sports figures as well as loyal locals.
Big love oaks help define each hole and will definitely block out errant drives. And since this is south Louisiana, there's plenty of water in play, too, especially on the back nine's first five holes; sneak through there in good shape and you can cruise to the recently expanded and remodeled clubhouse with its casual grill. City Park's shorter North Course reopened in 2008 after Katrina and makes for a great emergency round on those longer spring or summer days.
Greens fees start at around $60. A portion proceeds support the city's anti-poverty community programs.
More Information:
www.cityparkgolf.com
Golf Course at Audubon Park
- This is the only course in America where you can take a streetcar from, say, Lee Circle, straight down St. Charles Avenue and find yourself on the links. At only 4,200 yards and par 62, it's a worthy addition to the rotation, with tricky bunkering and small push-up greens that are always in great shape - some say they're the best in town. Plus, you'll get to check out a truly historic part of town, from Tulane University to the city zoo.
Rates start at $25.
More Information:
www.audubonnatureinstitute.org/golf
These three courses are part of the statewide Audubon Golf Trail, a popular circuit of environmentally sensitive clubs that also form the foundation of today's Louisiana Golf Trails. Most Audubon tracks are within a few hours' drive of New Orleans and include favorites like Koasati Pines at Coushatta Resort-Casino, Tamahka Trails at Paragon Casino-Resort, Black Bear at Poverty Point State Park, the Wetlands in Lafayett and The Atchafalaya at Idlewild in Morgan City.
WHERE TO STAY
New Orleans is loaded with lodging options - French Quarter favorites like Hotel Monteleone with its famed Carousel Bar, Harrah's Hotel-Casino near the waterfront and Convention Center, the big chain towers along Canal Street or in the financial district, other familiar names close to new and expanded Louis Armstrong International Airport. But the Higgins Hotel, the official hotel for the spectacular National WWII Museum across the street that anchors the city's Warehouse District and attracts millions of visitors each year, is a winner for golfers, too, with all courses within a half-hour drive. Plus, it's walking distance from the Quarter, waterfront, SuperDome and popular restaurants like Cochon and Emeril's.
The Hilton Curio member hotel's 230-rooms and suites have only been open for a few years, but designers made them up to feel like classic, classy 1940s digs. Saint Charles streetcars at Lee Circle are a short walk away - south to the Garden District, Canal Street and the Quarter to the north. The food at Higgins is first-rate, with the lobby-level Café Normandie for a refined breakfast, lunch or dinner, and Rosie's on the Roof (for Rosie the Riveter) serving up sandwiches, appetizers and a few entrees in a cozy indoor bar area or a large outdoor terrace with great views of the city skyline.
More Information:
www.higginshotelnola.com
WHAT TO DO
C'mon, it's New Orleans. Turn your head any direction and there's something to catch your eye, ear, palate and pocketbook.
The French Quarter is priority one, with its countless bars, hole-in the-wall eateries, funky shops, cigar emporia and art galleries - Bourbon Street for the bold and party-bound, Royal Street one block over for a more mellow vibe, Decatur Street for beignets from Café du Monde, Toulouse Street for a direct shot to the pier, waterfront and riverboat tours - and a cool cigar bar called Cuban Creations. Parades are liable to break out an anytime on any boulevard, and street performers are legion. Into cemetery tours? There are several, but just off Rampart Street on the western boundary of the Quarter is St. Louis Cemetery No. 1, where several of the city's most storied denizens are at rest.
Then there's the WWII Museum - one of the most impressive, well-curated and designed historic showcases anywhere. Get ready to be moved, educated and humbled.
Start with "Beyond All Boundaries," a 45-minute "4D" movie experience narrated by Tom Hanks. Then visit Omaha Beach, D-Day, North Africa, the Pacific Theater - every major battle is given its bloody and valorous due, peppered with personal stories portrayed through multimedia and excellent physical exhibits of armaments, uniforms, documents, photographs and film. Most spectacular of all?
The U.S. Freedom Pavilion: The Boeing Center is impressive in its scale, with full-sized bombers and fighters suspended from the ceiling and multimedia displays filling us in on the brave pilots and commanders connected to each vessel. New exhibits are under construction, and the place just gets more amazing by the year. You can spend an entire day there, no problem.
More Information:
www.nationalww2museum.org
New Orleans' deep craft cocktail and distillery past is brought to colorful and tasty life at Sazerac House Museum at Canal and Magazine streets. This free museum has three stories of booze-fueled fun - informative exhibits, a working distillery onsite, stations for sampling famed cocktails such as the rye-based Sazerac and bourbon-based Teresa, a huge retail area and more. Definitely worth an hour of your time on your way to or from the Quarter.
More Information:
www.sazerachouse.com
WHERE TO EAT
Again, it's New Orleans. Tough to find a bad meal. Impossible, perhaps.
Down French Quarter, the Brennan clan serves up steaks and seafood in several locations run by various family members. Brunchers will enjoy Court of Two Sisters on Royal Street shrimp and grits, made-to-order omelets, King Cake and plenty more. Bombay Club is a cool spot for a top-notch cocktail and tasty small plate before heading to the back patio for a cigar from the humidor. The Financial District, starting at Canal Street and heading south, has its share of great spots, too. And just two blocks from The Higgins Hotel is Pêche, an open-format, bustling spot with standout dishes like the fish sticks with urban south beer batter appetizer, classic seafood gumbo, pepper-infused hush puppies, and baked drum with mushroom broth and calas. Or, just order a 22-ounce ribye for the whole table.
In the Lower Garden District you'll find Commander's Palace, famed for Creole cuisine like Turtle Soup and gumbo, and one of the most popular local's joints in the city - Pascal's Manale. Its signature dish is the best barbecued gulf shrimp in creation, though its combination pan roast, fried oysters and key lime pie are winners too.
OK, to get the New Orleans golf-and-whatever experience in full, set aside three days minimum. Four would be better. Then head out into the heart of Louisiana to rack up as many Golf Trails miles, and memories, as you can.
Visit
www.louisianagolftrails.com
for sample Trail itineraries, special offers and stay-play packages, and
www.neworleans.com
for more on the other city that never sleeps, and certainly never disappoints.
More Information »
Revised: 04/22/2022 - Article Viewed 8,871 Times
About: Vic Williams
---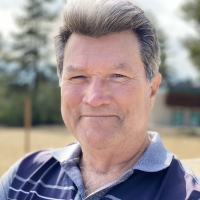 Vic Williams is former editor of Fairways + Greens, Golf Getaways and Golf Tips magazines. Based in Reno, Nevada, he has covered golf and golf travel for 25 years.
---
More Articles by Vic Williams
More Related Articles